Rakaa for Security & Military Equip. Co. Ltd.
With more than three decades of experience in the field of business and projects, we work with our customers and partners to provide their requirements and to create solid strategies based on obtaining a direct understanding of the requirements of the beneficiaries and decision-makers, and we also work in implementing the strategies that we recommend for customer satisfaction, which is the goal we seek as we help Our partners how to manage costs and risks associated with developing the business. Rakaa for Security & Military Equipment Company Ltd. provides strategic advice and a roadmap to our new partners in the Saudi market. Moving to a new market is a constant challenge, as each region has a rich history and social traditions that affect how work proceeds and deals are completed, and this is what we have gained for decades.
.
.
 Our History:
Rakaa Holding Trading Company Ltd. was established in 1982 by the two brothers Fahad and Musa bin Hamad Al-Malik, which works with its arms in various fields such as Rakaa for Security and Military Equipment Company Ltd. and each company affiliated to the group has a mission and objectives in line with the needs of the beneficiary sectors for expansion plans in the ever-changing business climate.
.
.
 Board of Directors:
Fahad Hamad Al Malik - Chairman of the Board of Directors
Musa Hamad Al-Malik - Member
Salman bin Fahad Al Malik - CEO
Naif bin Fahad Al-Malik - Member
Hamad Bin Musa Al Malik - Member
 Our Vision:
Recently, the military sector in the Kingdom of Saudi Arabia has witnessed great interest and development in the mechanisms of work and organization, consistent with the vision of the Kingdom of Saudi Arabia 2030. To reinforce this trend, Rakaa Company for Security and Military Equipment was established and registered by the Ministry of Trade and Investment as a company specialized in the purchase and delivery of security and military equipment to all Saudi government agencies. And we hope to remain at the forefront of the continuous economic changes in the Kingdom of Saudi Arabia, the Gulf, as well as at the global level.
Our Services:
Supplying security and military equipment that is offered through limited and public governmental tenders, as well as direct purchases.
Work to transfer and indigenize technology in partnership with major international companies specialized in their field.
Analyzing security needs, searching for potential customers and users of the product, and providing them with appropriate information.
The company completes all procedures and formalities to expedite the process of issuing a purchase order or award letters to its partners.
The company provides the necessary information to its partners regarding financial solutions and available sources of financing to supply the required products
The company provides all facilities for the potential client to visit the headquarters of partners to view their capabilities and specialized production facilities.
The company assists its partners in facilitating negotiations with the potential client, coordinating with the competent authorities, and obtaining the necessary permits and approvals for that.
Rakaa for Security & Military Equipment Company plays its role through support and assistance in concluding a contract with the potential customer to supply the product with the most favorable terms for our partner.
The company provides financial, warehousing, distribution network and human resources to partners to establish its spaces to meet customer needs.
Preparing the training facilities provided by the manufacturer upon the acquisition of new equipment or upon the customer's request.
Products:
Ammunition of various types
Automatic machine guns with various calibers
Training simulators
Armored vehicles
Night binoculars and thermal cameras
Individual equipment and military clothing
Drones and UAV
Military spare parts
Ground shelters
Command and Control Vehicles
Sniper weapons and pistols
Anti-tank equipment
Weapon stores
Ground radars
Marine equipment and rapid intervention boats
Specialized training teams
Note:
Rakaa for Security and Military Supplies' role is providing the following services for the manufacturers of the above products, such as (training, maintenance, manpower provision, logistical services, hospitality services and legal advice)
.
.
Clients: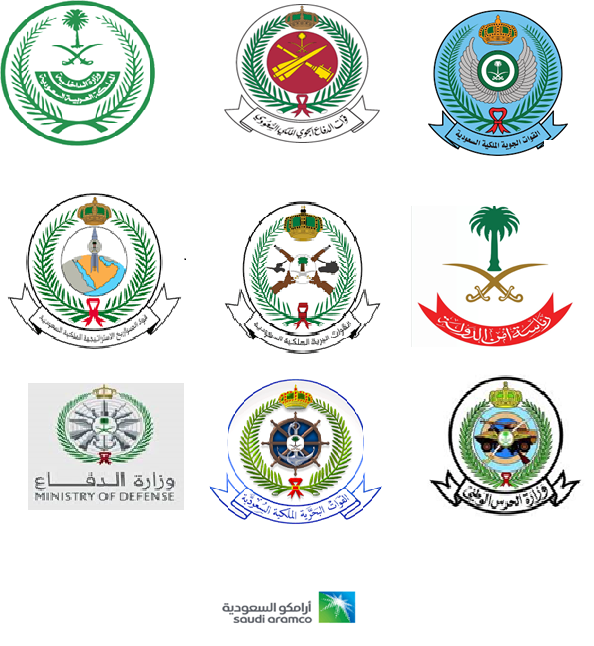 .
.
Our partners: